Germar Rudolf has been given a thirty month prison sentence after being convicted under Germany's notorious laws against free historical enquiry.
An analysis of the Germar Rudolf case will appear here shortly. In the meantime all supporters of freedom should salute Germar Rudolf's courage in standing up to his accusers and risking imprisonment.
Whatever legal manoeuvres have taken place towards the end of the trial, we must hope that Germar Rudolf is able to return to his family as quickly as possible, and that when he does so he is able to publish scientific and historical truth as he sees it.
Trial reports below from Günter Deckert
Day Eleven, March 5th 2007
Days Nine and Ten, February 12-13 2007
Day Eight, January 29 2007
Day Seven, January 22 2007
Day Six, January 10 2007
Day Five, December 21 2006
Day Four, December 6 2006
Day Three, December 4 2006
Day Two, November 16 2006
Day One, November 14 2006
see also last month's comments by Fredrick Töben of the Adelaide Institute.
---
Ernst Zündel was sentenced at the Mannheim court on February 15th 2007 to five years imprisonment. For more on the Zundel case, click here.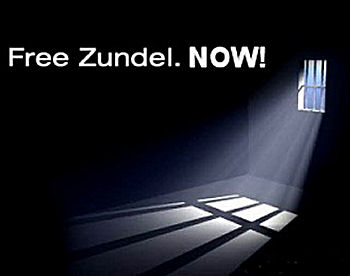 ---