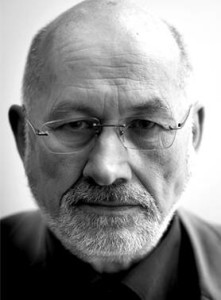 Horst Mahler is a German lawyer and political philosopher, who has been imprisoned since 2009 for the "crime" of challenging his country's political and academic establishment with unorthodox opinions on 20th century German history.
Now aged 79, Horst Mahler remains hospitalised after his lower left leg was amputated earlier this year. Yet despite his precarious health German prosecutors wish to return him to prison, aiming to deny the usual process of parole which would follow half his sentence.
The German prosecutors' intent is to ensure Horst Mahler's death in prison.
On 14th November 2015 the London Forum heard details of Horst Mahler's plight and began fundraising for his humanitarian rescue.
These funds are needed urgently, first to pay for a lawyer to defend Horst Mahler against the inhumane efforts of prosecutors who wish to prevent his release; and secondly to help fund the adaptation of his home for his new handicap.
A full press release and video of this meeting will soon appear here.
Donations to the new Horst Mahler Rescue Fund can be made via PayPal to donations@jailingthelawyers.com